The winner of our first Green Ramadan Giveaway is Stephenie Kamaal!
She will receive a stainless steel food tray, a BPA-free tumbler with straw, a bamboo fork, knife & spoon set, a cotton napkin, and a reusable bag to carry it all in.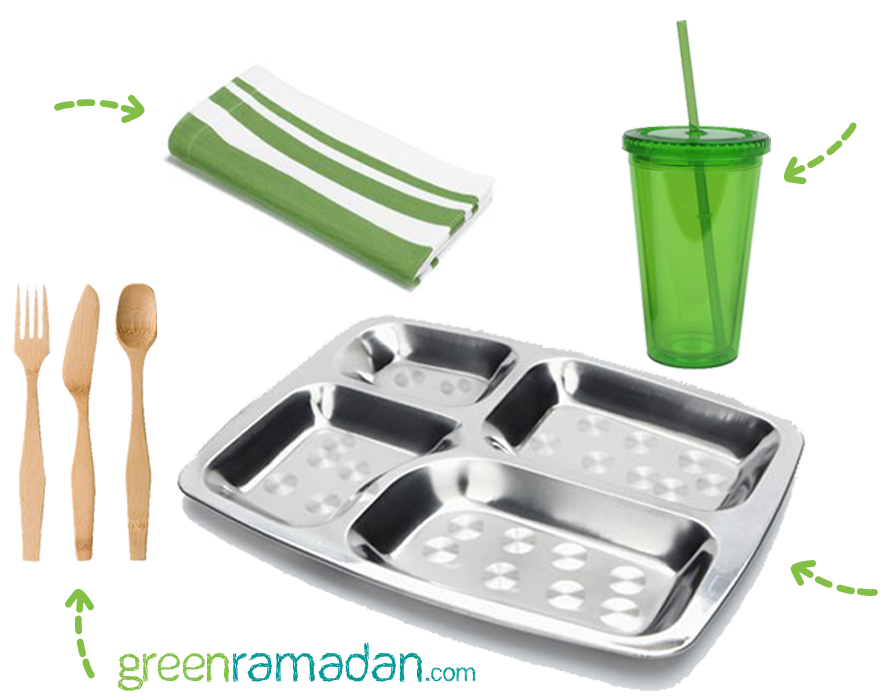 Congratulations, Stephenie! To everyone else, thank you for participating and sharing. During the month of Ramadan, Confessions of a Muslim MOMma-holic is helping Green Ramadan giveaway 2 more Zero-Trash Iftar Kits.
The next giveaway begins Monday, 15 July, inshaAllah.