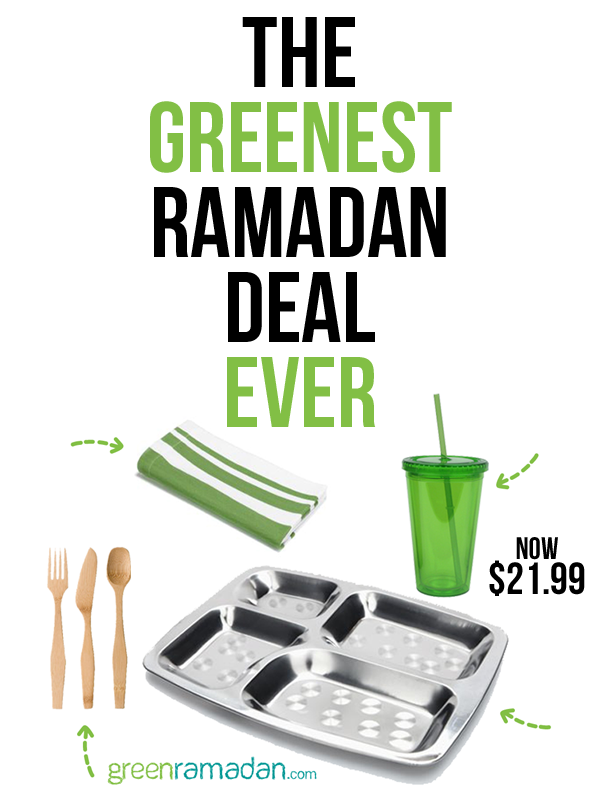 Ramadan Mubarak! Green Ramadan's Zero-Trash Iftar Kits are now just $21.99. Every item in your Zero-Trash Iftar Kit still includes reusable, responsibly-made, and sustainable dinnerware that will help you make a positive and sustainable impact during the blessed month of Ramadan.
You're still getting a stainless steel divided food tray, a bamboo fork, knife and spoon, a BPA-free tumbler with straw, a cloth napkin, and a reusable bag to carry it all.
Get your own Green Ramadan Zero Trash Iftar Kit today.