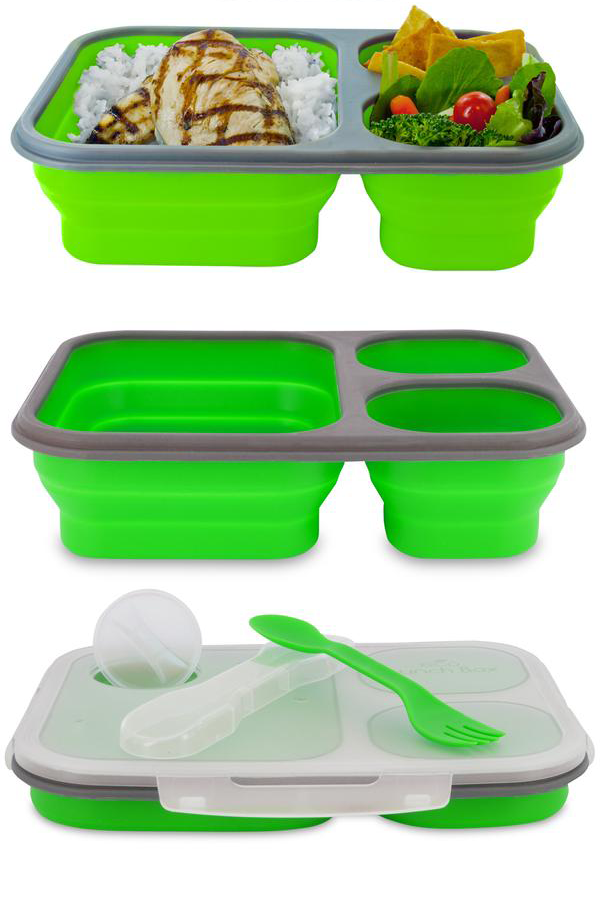 Want to bring home iftar leftovers to eat for sahoor? That's a smart way to make more time for prayer & worship during Ramadan and spend less time cooking.
I like to use this BPA-free silicone collapsible meal kit from Smart Planet. It has three compartments and comes with a reusable spork that stores in the lid. This reusable meal kit is more eco-friendly than food sandwiched between styrofoam plates and wrapped in aluminum foil.
Eat your iftar in it and bring leftovers home. It's a Green Ramadan win-win!