During the month of Ramadan, Confessions of a Muslim MOMma-holic is helping Green Ramadan giveaway a few Zero-Trash Iftar Kits.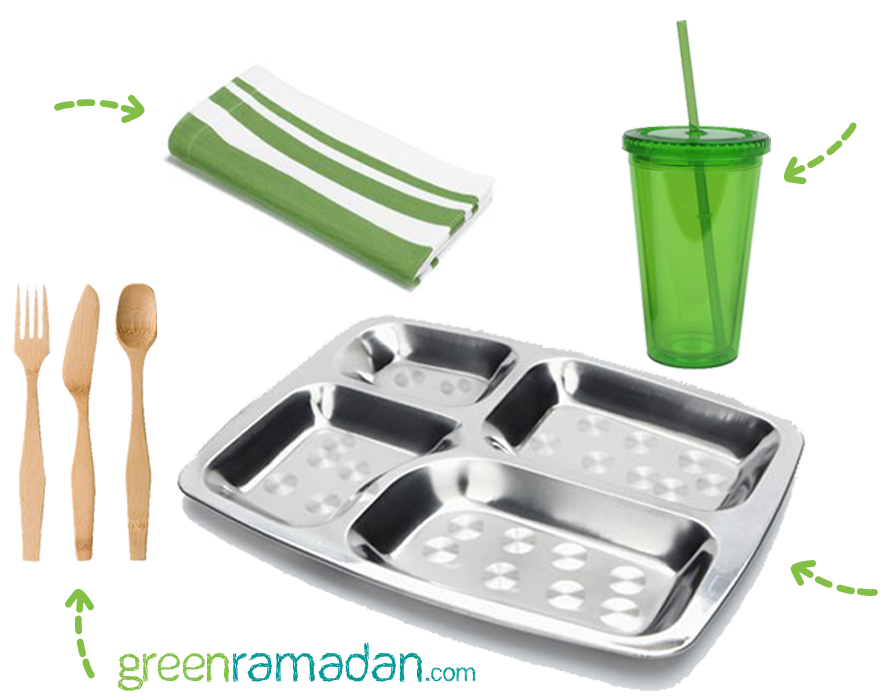 This week's winner will receive a stainless steel food tray, a BPA-free tumbler with straw, a bamboo fork, knife & spoon set, a cotton napkin, and a reusable bag to carry it all in.
How To Enter: Like and share Confessions of a Muslim Momma-holic and Green Ramadan on facebook. Find more ways to enter at Confessions of a Muslim MOMma-holic.
GIVEAWAY!
• PRIZE: Zero-Trash Iftar Kit ($30 value) from GreenRamadan.com
• NUMBER OF WINNERS: Three (3) total. One per week for three weeks beginning Mondays, 8 July, 15 July, and 22 July, 2013
• PRIZE SHIPS: Anywhere in the US & Canada
• GIVEAWAY CLOSES: Fridays, 12 July, 19 July and 26 July
• OTHER INFO: The winner will be selected using punchtab.com and announced on Monday at our blogs and on our facebook pages.